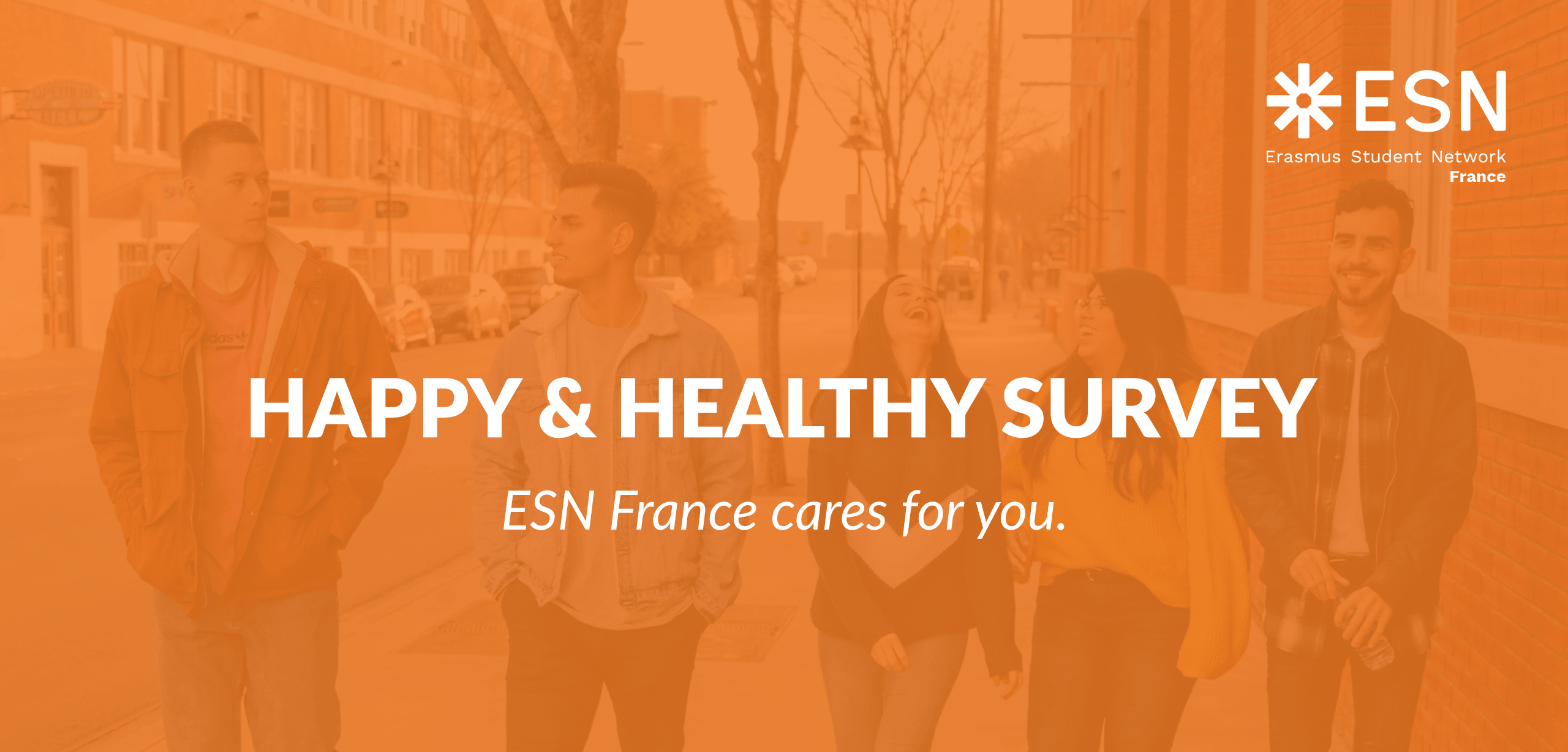 ESN France cares about the health and well-being of international students.
 If for some years, studies have been realized about students' health, no data has been collected about international students. That's why ESN France is launching the Happy & Healthy Survey
This study aims to analyse the health condition and well-being of international students during a mobility done in France through different aspects:
their level of knowledge and their understanding of the French health system;
their perception of their health condition (consultation of professionals, access and renunciation of care) ;
their life hygiene through their behaviours (alimentation, sport, alcohol consumption…) ;
their mental health (stress, depression) and the Erasmus shock (impact of mobility on life habits).
The results of this study will allow us to draw comparisons with French students but also to reinforce ESN's expertise on the subject in order to establish direct actions towards international students. 

Your responses will remain anonymous and only be consulted and analysed by ESN France and Pernod Ricard (partner of the study) as a part of this study. They will not be disseminated and will be held as long as it is necessary for the realisation of the study. They will not be transmitted or sold. The responses and information given in this study, which are anonymous, will not have any impact on your private life.
If you have been an international student in France between january 2018 and now, help us to know more and answer this survey !
Free movers/Outside exchange program (bachelor, master, PhD)
You have until June, 30th to answer!